Kimolos is a wonderful small island of the Aegean, located southwest of the Cyclades, and is considering an ideal summer destination. Has approximately 900 inhabitants and it is located next to Milos, from which it is easily accessible in 30 minutes by the local ferry boat "OSIA METHODIA" from Pollonia.
The beautiful village of Kimolos with its traditional Cycladic architecture, the ancient medieval castle of the 14th-15th century, the picturesque Psathi with its port, the sandy and pebbly beaches are some of the treasures of the island that will enchant you. Kimolos got its name from its first inhabitant. In ancient times it was also known as Arzadiera (because of the silver color that reflects its rock) and also as Echinoussa (island of sea urchins).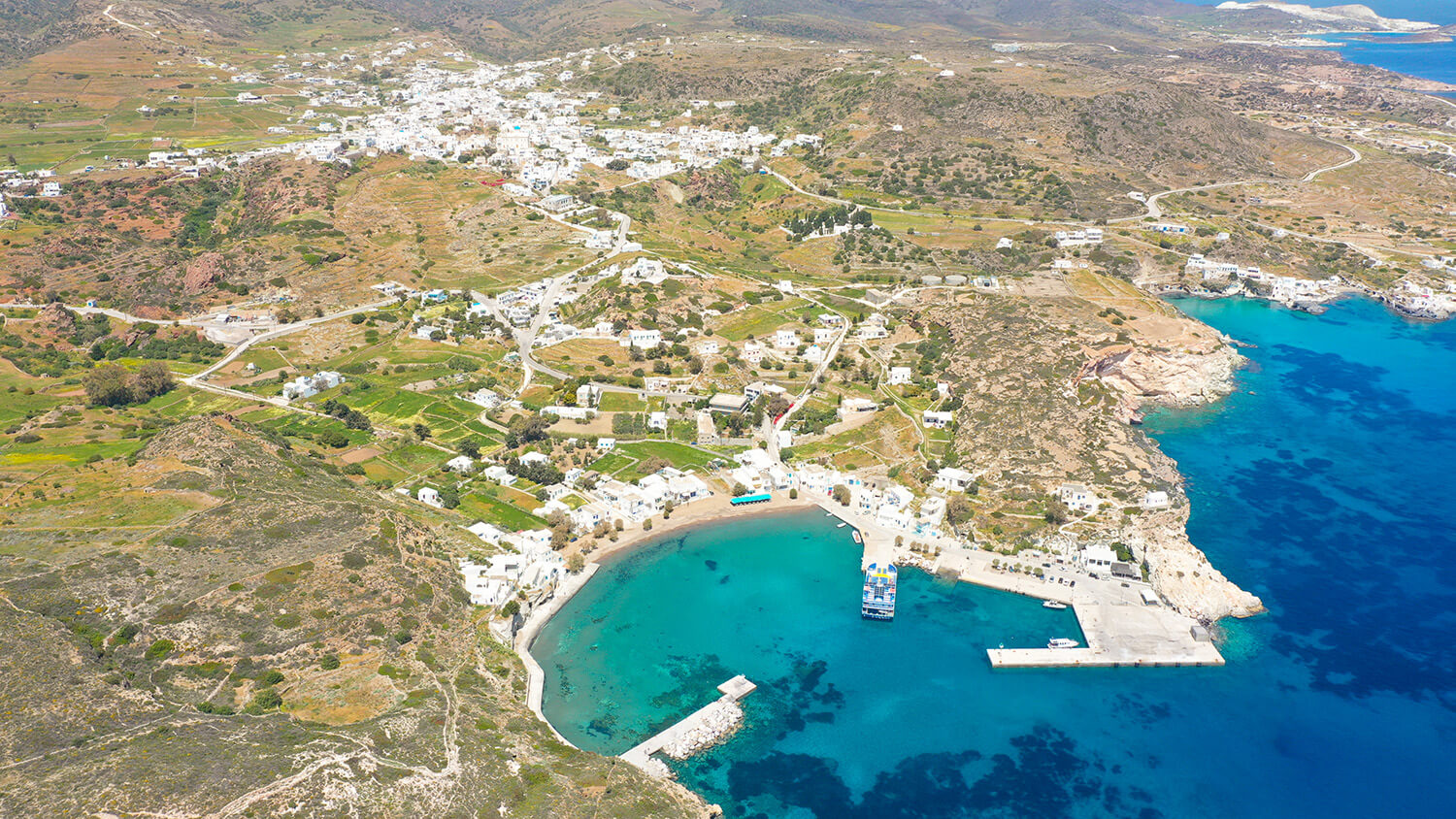 TRADITIONAL TASTES
During your stay in Kimolos you have the opportunity to enjoy the traditional cuisine. Don't forget to try ladenia, tirenia and the the traditional cheese of Kimolos with its unique flavor.
Kimolos has some of the most beautiful sandy beaches, with crystal blue waters. The most of them are located in the southern part of the island, and some of the most popular ones are the following:
Some of the attractions that you can visit during your stay in Kimolos and we recommend are the following:
Kimolos is also an ideal summer destination for those who want to combine relaxation and adventure as it offers beautiful natural paths where you can wander and enjoy the beautiful landscape of the island. Some of the most beautiful paths are: