BLUE GEM M.C. owns the open type ferry Osia Methodia.
An autonomous system of photovoltaic panels and batteries has been installed on the ship, which is designed to cover the accommodation electricity needs of the vessel on an annual basis. By using this system, there is a significant reduction in greenhouse gas emissions coming from the emissions of the boat's generators, thus contributing to the protection of the environment.
The ship runs daily routes between the islands of Kimolos (Psathi) – Milos (Pollonia).
On our page you will find the itineraries, passenger and vehicle prices as well as a map of the ship's routes.
We wish you a pleasant journey.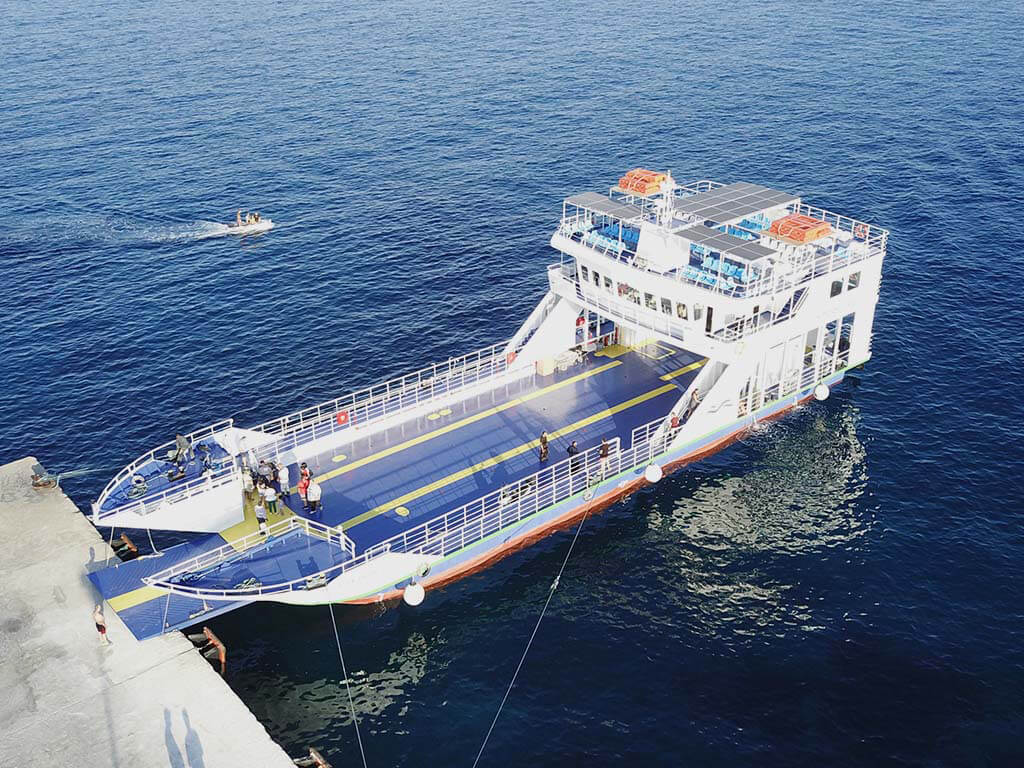 Aim of the administration and the company's personnel is the immediate, quick and proper cover of the area's carrier needs and the best service for the residents and the tourism of these Aegean's islands, Psara and Chios, always in combination with the consequence of implementation of ship itineraries, the passenger's safety and the protection of marine environment.